PixelStyle Photo Editor
How to Resize Images on Mac?
How to Create a New Image?
Use the "Resize image" dialog to change to the size you want.

Step 1.
Choose Image in the menu bar, then click Resize Image.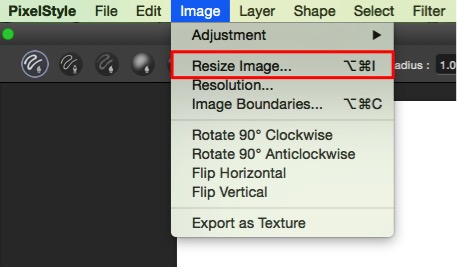 Step 2.
In the "Resize image" dialog, type the dimensions for the new image in the width and height fields. You can also change the percentage of horizontal and vertical length.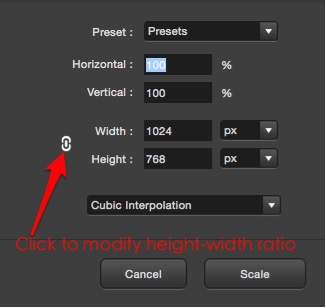 Tip:
• You can click on the chain icon

to modify height-width ratio.
Step 3.
Click "Scale".