How to Convert and Burn HD video to Blu-ray ?
Total Video Converter converts HD DVD movies to Blu-ray movie files



As a full-feature converter software, blu-ray Converter also supports other popular video and audio formats including mp4, psp, mpeg, 3gp, flv, mov, asf, wav, wmv, mp3, aac, mmf etc. Meanwhile, it supports for converting and burning video to HD formats like H.264 TS, Mpeg-2 TS, WMV-HD, MKV-HD, DivX-HD, Divx-HD, MOV-HD, FLV-HD, AVCHD blu-ray and MP4-HD.
Step 1
Download blu-ray Converter.
You can download free trial Version here: Total Video Converter Or Total Video Converter for Mac. Then install and lauch this program
Step 2 Load the video files
Click the "New Task" button, and import the video files you want to convert to the program.Blu-ray Converter supports batch conversion, so you can load several video files at one time.
Tips: you can preview the video files in the right preview monitor.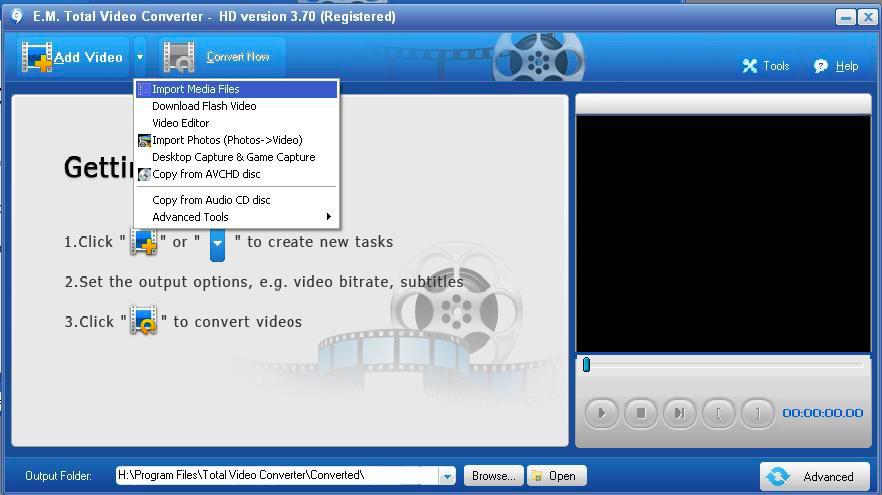 video converter
Step 3 Select output formats.
After loaded the files, then it will pop up a window "Please select the format to be converted to"  which allows you to select various output formats.  here we will select "AVCHD & HD video " and then click "AVCHD H264 video " button.
Tips: The  AVCHD blu Ray Converter allows setting different output formats according to different files.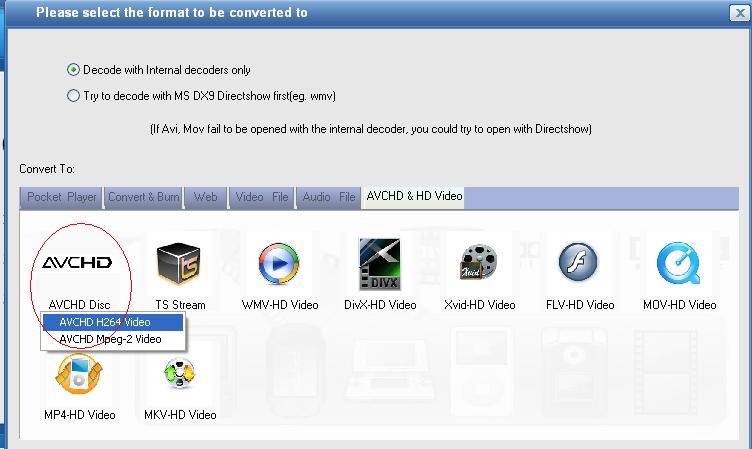 Step 4 Customize output parameters.
The AVCHD blu Ray Converter allows you to customize the "Filter" on the left top corner. Using the tool, you could add subtitle, watermark ( logo ), or make the video / movie upsidedown,  and download the virtualdub filter plugin.
For example, this tutorial helps you on how to add subtitles to videos.
Also , you can click "advanced " button to see detail information of your importing files and out-coming files.
convert to blu-ray
Through customize the  "Settings", It helps you set relative "Audio Option", "Video Option", "Video Resize" and "Video Crop& pad".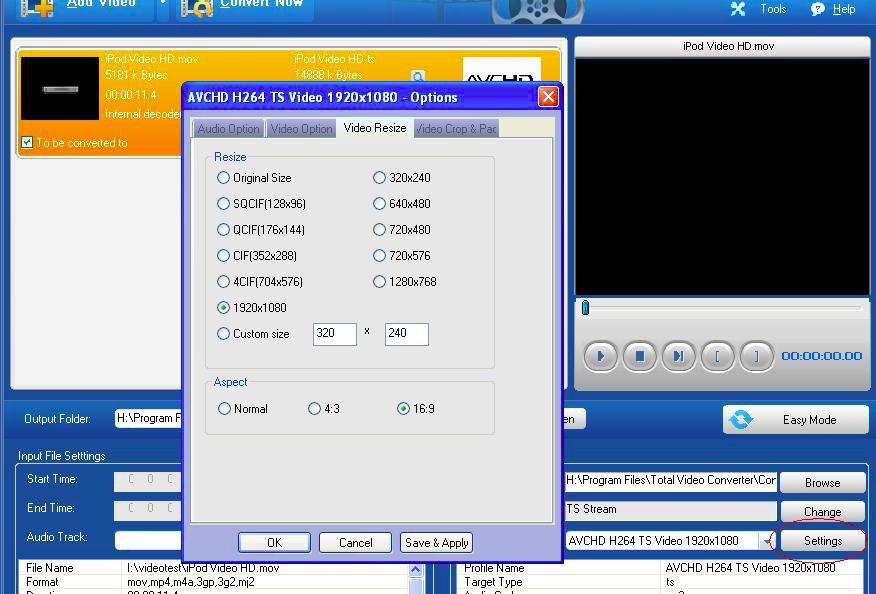 convert HD to blu-ray
Step 5 Start HD video to Blu-ray  conversion
Wait several minutes (or hours) while video file with subtitles is being created.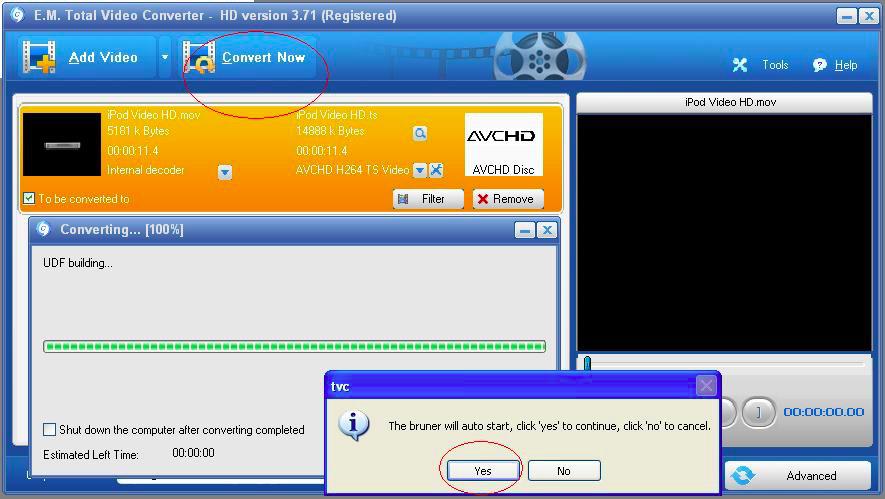 converting to blu-ray
Step 6 The burner will auto start once conversion is finished. Pls click "yes" to go ahead.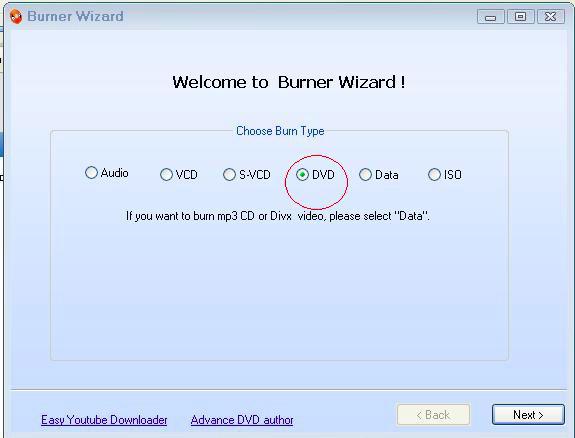 burn to blu-ray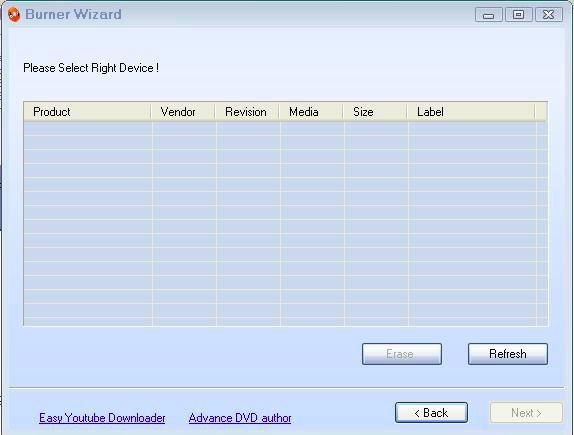 burning to blu-ray
Step 7 Select one device and click the "Next" button and the system will Look up the chosen burning equipment.

Step 8 Burner settings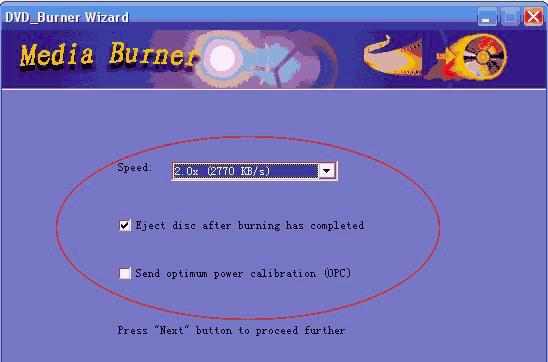 Step 9 Please click "start to burn" to begin burning.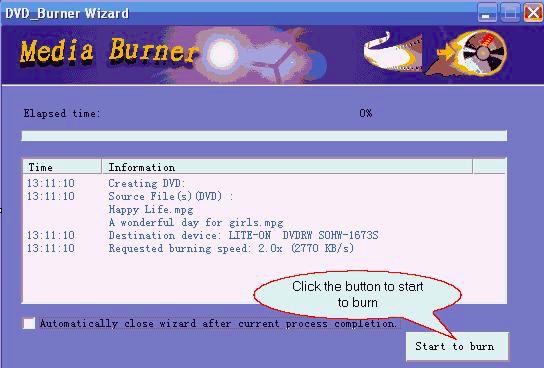 Related  knowledge:
Discovering What Is Blue Ray Technology?
Blu-ray, also known as Blu-ray Disc (BD), is the name of a next-generation optical disc format developed by the Blu-ray Disc Association (BDA), and is supported by more than 170 of the world's leading consumer electronics, personal computer and media manufacturers, video game and music companies, major movie studios. The format was developed to enable recording, rewriting and playback of high-definition video (HD), as well as storing large amounts of data.
While current optical disc technologies such as DVD, DVD+/-R, DVD+/-RW, and DVD-RAM rely on a red laser to read and write data, the new format uses a blue-violet laser instead, hence the name Blu-ray. The benefit of using a blue-violet laser is that it utilizes a shorter wavelength than a red laser, which makes it possible to focus the laser spot with even greater precision. This allows data to be packed more tightly and stored in less space, making it possible to fit more than six times the storage capacity of traditional DVDs even though it's the same size as a CD/DVD. In addition, this extra capacity combined with the use of advanced video and audio codecs offer consumers an unprecedented HD experience.
Currently, blue ray technology has been brought into the mainstream and learning what this technology is can keep consumers up to date with the latest inventions in home entertainment.
Blu-ray becomes the only next-generation technology of DVD .

For many, home movies were originally played on the classic vcr tape. Then, the technology moved onto DVD players, and the look of the movies was sharper and of a much better quality. Now the next evolution has started with blue ray technology.
Finding out about what it is includes learning about the differences between this kind of technology and the current mass marketed DVD systems. This new kind of technology has been developing for years, since the mid 1990′s when HDTV's were becoming more common for consumers to buy. A technology was needed that could record and play back the high definition recordings. Blue Ray technology was created to fill that void.
So what is so special with this technology and how is it different from the standard DVD? BR technology can store far more information that the traditional DVD, almost 5 times more storage is available on a blue ray disc. The blue ray discs use a blue ray laser to read the information where other DVD's use a red laser.
With a blue laser the wave length is shorter allowing for more storage to be used. This did cause some problems originally, as the discs were much easier to scratch. The case that held the disc had to be made more durable and was somewhat bulky. Advances in polymer coatings have advanced allowing for a better protective coating to be placed on the disc, alleviating the need for the bigger containers.
There are many companies that have a stake in the development of the next cutting edge technology and these companies are looking into both blue ray technology and a HD DVD. Some of the big companies are fighting over which technology should be used and this has caused a split in which companies support which format. Even companies that produce movies are split over which type of technology to use, which means depending on what movie a consumer wishes to purchase; they may need two different types of players.
Both the blue ray and the hddvd players are continuing to improve. In the end, consumers may discover that they enjoy both types of players and they both may be successful with consumers. Learning about what is this technology exactly can help a consumer get a good idea of basic information in regards to this new technology.

Get more information at: E.M. Total Video Converter.